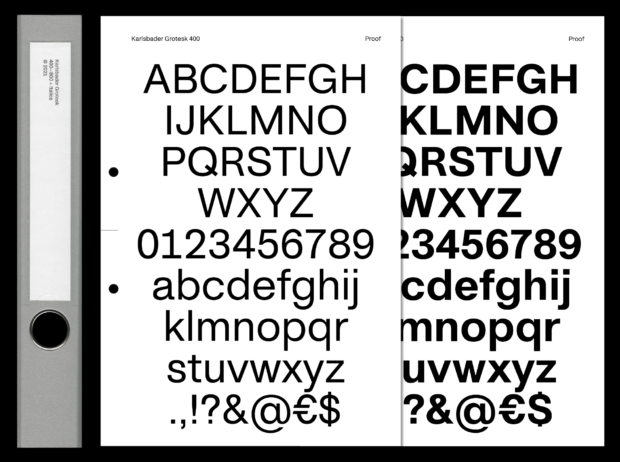 Mehr Bilder…
Karlsbader Grotesk is a sans-serif typeface designed and published by Christian Gruber.
The design was inspired by the Swiss / International Style with its focus on modern and clean shapes and much attention to detail.
The family is available in five different weights with matching italics. It offers extensive language support, countless opentype features such as small caps, fractions, circled numbers, arrows and, of course, a variety of ligatures.
Source:: designmadeingermany.de